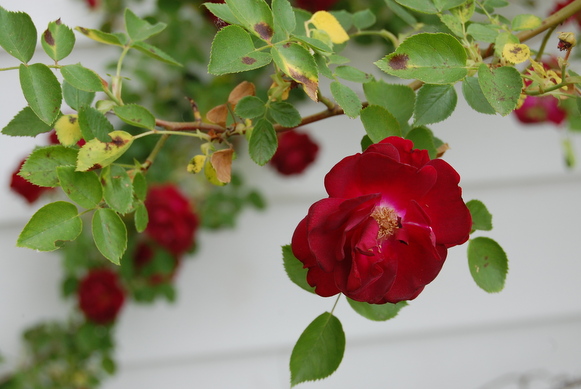 Right before I graduated from college, a classmate wrote an article for our school paper. He called it "Roses and Thorns" and listed some of the best and worst parts of his four years at our university.
Roses were the things he'd loved, the experiences he'd treasure, the friends he'd miss. Thorns, on the other hand, were the regrets, the mistakes and the disappointments that countered those blessings.
For years, I kept that article – clipped and yellowed after time – on my fridge. Traveling with us from apartment to duplex to house, it reminded me that life isn't all roses or all thorns.
No, life is full of both, and acknowledging (and even appreciating) both makes for real, beautiful living.

——————–

To find out what this has to do with life today – and why we need both roses and thorns – join me over at (in)courage.