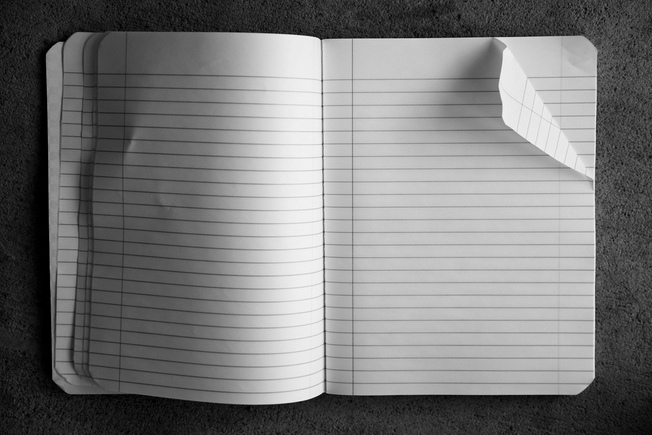 I love lists. I really do. As a matter of fact, I'm itching to make a grocery list right now. Then I want to make another to-do list, because the one I wrote two days ago is missing several things – some I've already done, but writing them down just to cross them off makes sense to me.
So when the end of the year rolls around and every media outlet in the world begins compiling year-end and best-of lists, I am in my nerdy, happy place. Two years ago I took the opportunity of this trend to share some of my own best-of lists, sharing the best blog posts I'd read that year, the best blog posts I'd written (in my humble opinion, of course) that year, my favorite recipes from the year, and [of course] my favorite TV shows and movies from the year.
It was fun and I assumed I'd make it an annual practice. But some years don't have much in the "best of" category.
In the past few weeks I've shared my thoughts about how, sometimes, the holidays aren't the most wonderful time of the year. I've talked about giving up on holiday bucket lists, how to cope when the holidays make you sad, and the cure for feeling like this year just doesn't feel like Christmas.
These thoughts have been heavy on my mind and heart not because 2013 was rough. Even though I [temporarily] felt like running away, was fairly certain I was drowning – literally at times, and faced more than one decision where the right choice didn't feel good, all of those challenges were temporary and ended in so much gratitude and growth that I can't possibly complain.
I could easily come up with a few "best of" lists for 2013 – and I might still do that.
But last year? Last year was hard in ways I never could have imagined and do not ever want to relive. As I crawled to the finish line last December, the only thing I was truly thankful for was the end of that season. I couldn't look back, I didn't feel like reflecting, and even if pressed I might not have come up with a single "best" for the entire previous 12 months.
Click here for more about what we do when our best-of lists come up empty.
And tell me how you feel about best-of lists. Should we have a few here this year?